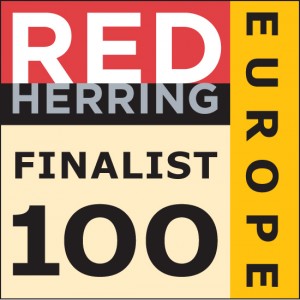 We are very happy to announce that Opennemas has been selected to participate to the Red Herring Top 100 Europe.
"The Red Herring team selected the most innovative companies from a pool of hundreds from across Europe. The nominees are evaluated on 20 main quantitative and qualitative criterion: they include disruptive impact, market footprint, proof of concept, financial performance, technology innovation, social value, quality of management, execution of strategy, and integration into their respective industries."
To celebrate this amazing event we have decided to FREE one of our Responsive Theme. 
BASIC is now available for FREE to everybody! 
If you already signed up you will find it ready to be activated in your Admin Panel "Themes" section, under the "

MyThemes

" tab.
If you are signing up now it will your default Theme from the very beginning!
Next week we will be in Amsterdam, where we will meet with technology entrepreneurs, corporate strategists, and venture financiers from across the continent to present and discuss technology, innovation, opportunities and challenges of the tech sector and market.
Opennemas is a project that was born in 2008 from our CEO, David Martinez, with the mission of supporting digital journalism, providing a tool that would encourage independent information by allowing journalists to focus exclusively on the content. He always had the passion for information, communication, infrastructure and security and decided to develop a Content Management System that allows free information and a stable, secure and innovative environment.
This is why our Open News Management System (aka Opennemas) has always been implementing latest technology in a user experience manner and keeps improving continuously giving publishers the opportunity to manage their newspaper without needs of technical knowledge, from any devices, any places and with the possibility of contacting us at any time.
It has not been easy and it has not been always fun, but today we count with over 6000 registered newspapers and we are a satisfied team with all the intentions of growing faster and promote even more innovation.
We would like to thank all our customers for their trust and support during the years, we know that if we made it to the Top 100 Red Herring Europe forum is because of you and we hope to be able to give you even more after that!
We would like to be able to name all of you here, but for space reasons we will name our top 10 customers and friends here for a special THANK YOU!
Please follow our adventure at the Top 100 Red Herring Europe next week, we will keep you posted on these pages.