Check out our classification of the most read articles of September!
1#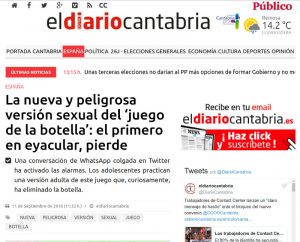 On 1st position we find El Diario Cantabria with  [transl] "The new and dangerous version of the 'spin the bottle' game: the first to ejaculate loses'", 360k pageviews*, published on the 11th of September .
Extract: WhatsApp conversation posted on Twitter activated alarms. Teens practicing an adult version of the game which, interestingly, has gotten the bottle removed.
Read it: http://www.eldiariocantabria.es/articulo/espanha/nueva-y-peligrosa-version-sexual-juego-botella-primero-eyacular-pierde/20160911113204018643.html
2#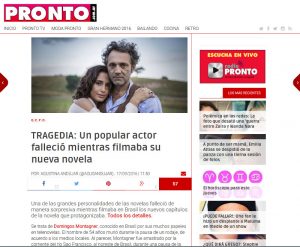 The 2nd most read belongs to Pronto Argentina, [transl] "TRAGEDY: A popular actor died while filming his new novel", 266k pageviews*, published on the 17th of September.
Extract: One of the great personalities of novels by surprise died while filming in Brazil the new chapters of the novel that starred.
Read it: http://www.pronto.com.ar/articulo/famosos/tragedia-popular-actor-fallecio-mientras-filmaba-nueva-novela/20160917115041223476.html
3#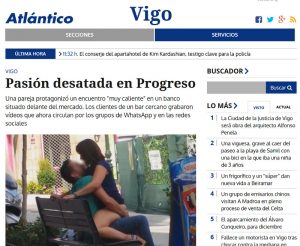 The 3rd spot instead is taken by Atlantico with [transl] "Passion unleashed in Progress", 177k pageviews*, published on the 6th of September.
Extract: A couple starred a "very hot" meeting in a bank located in front of the market. Customers from a nearby bar recorded a video now circulating on WhatsApp groups and social networks.
Read it: http://www.atlantico.net/articulo/vigo/pasion-desatada-progreso/20160906081833547905.html
4#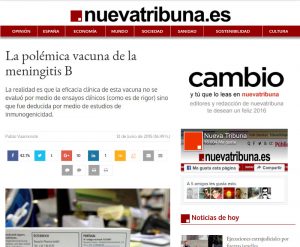 On 4th position we find Nueva Tribuna with the article [transl] "The meningitis B vaccine controversy", 125k pageviews*, published on the 12th of June.
Extract: The reality is that the clinical efficacy of this vaccine is not evaluated by clinical trials (as is de rigueur) but was deduced through studies of immunogenicity.
Read it:  http://www.nuevatribuna.es/articulo/sanidad/polemica-vacuna-meningitis-b/20150612101331117079.html
5#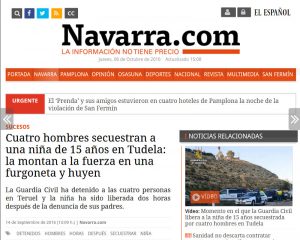 And the 5th top read article belongs to Navarra.com with the article [transl] "Four men kidnapped a girl of 15 years in Tudela: they forced her in a van and fled", 81k pageviews*, published on the 14th of September.
Extract: The Civil Guard has arrested four people in Teruel and the girl was released two hours after the report filed by her parents.
Read it: http://navarra.elespanol.com/articulo/sucesos/detenidos-hombres-horas-despues-secuestrar-ninha-15-anhos-tudela/20160914130914066375.html
*Data Source: Opennemas Customer Network Analytics.
Opennemas has a network of over 6000 digital newspapers around the world.
This classification has been done choosing the most read article per newspaper between the 1st and 30th of September 2016