Check out our classification of the most read articles of June!
1#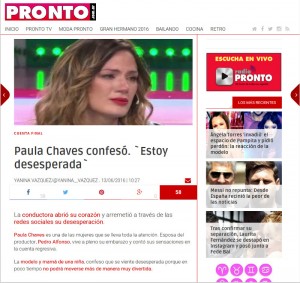 On 1st position we find Pronto Argentina with  [transl] "Paula Chaves confessed 'I am desperate', 326k pageviews*, published on the 13th of June.
Extract: The TV host opened his heart and communicated through social networks her despair.
Read it: http://www.pronto.com.ar/articulo/famosos/paula-chaves-confeso-estoy-desesperada/20160613102738214497.htm
2#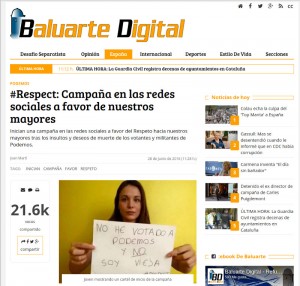 The 2nd most read belongs to Baluarte Digital, [transl] "#Respect: social network campaign in favor of Spanish senior citizens", 120k pageviews*, published on the 28th of June.
Extract: "Young people launch a campaign on social networks in favor of respect for Spanish elders after the insults and death wishes of political party Podemos voters and activists."
Read it: http://www.baluartedigital.com/articulo/politica/respect-campana-redes-sociales-favor-nuestros-mayores/20160628112807004751.html
3#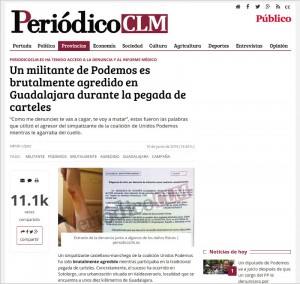 The 3rd spot instead is taken by Periodico CLM with [transl] "A Podemos activist is brutally attacked in Guadalajara for putting up posters", 91k pageviews*, published on the 10th of June.
Extract: 'If you report me you'll see, I'll kill you', these were the words used by the aggressor of the Podemos coalition sympathizer as he grabbed his neck."
Read it: http://www.periodicoclm.es/articulo/guadalajara/militante-podemos-brutalmente-agredido-guadalajara-pegada-carteles/20160610130023005112.html
4#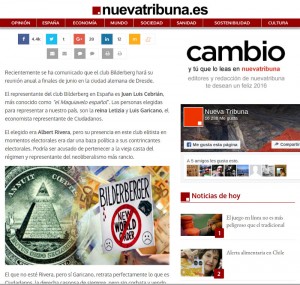 On 4th position we find Nueva Tribuna with the article [transl] "Queen Letizia Ortiz and the Bilderberg club", 84k pageviews*, published on the 6h of June.
Extract: The Bilderberg club is a hidden government, whose sole purpose is to control the destiny of the world in the defense of the interests of the financial elites. Recently was announced that the Bilderberg club will make its annual meeting in late June in the city German Dresden.
Read it: http://www.nuevatribuna.es/articulo/espana/reina-leticia-ortiz-y-club-bilderberg/20160606182828129039.html
5#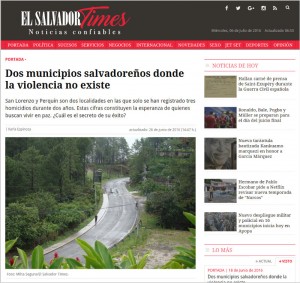 And the 5th top read article of June 2016 belongs to El Salvador Times with the article [transl] "2 Salvadoran municipalities where violence does not exist", 84k pageviews*, published on the 26th of June.
Extract: "San Lorenzo and Perquín are two areas in which only three homicides have been recorded in the last two years. These figures are the hope of those who seek to live in peace. What is the secret of their success?"
Read it:
http://www.elsalvadortimes.com/articulo/portada1/municipios-salvadorenos-donde-violencia-no-existe/20160618194014001609.html
*Data Source: Opennemas Customer Network Analytics.
Opennemas has a network of over 6000 digital newspapers around the world.
This classification has been done choosing the most read article per newspaper between the 1st and 30th of June 2016.