Getting bigger and bigger… happy days 🙂
We're thrilled to announce that Diego joined permanently our opennemas.com Developement Team!
After few months of internship, Diego accepted to stay working with us, and he is alreday a great asset in order to research and develop new features and products.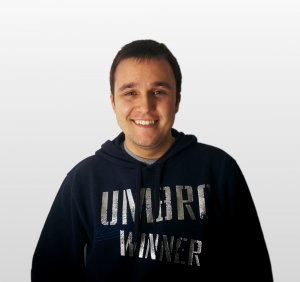 Diego sometimes seems like a robot: loves to find innovative ways of using GNU/Linux, he is designed for games, he has multi-language support, he has 10h of battery life, up to 16h on standby but hopefully he is not compatible with Linux haters and social network addicted. Spends his spare time practising  dry extreme fishing.
You can find him in Linkedin or follow him on Twitter.
So happy you joined us Diego!