We were curious to discover which were the most read articles in our Opennemas network in the first month of this year.
Look what we found out!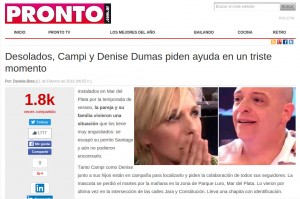 1#
On 1st position we find Pronto Argentina with "Desolados, Campi y Denise Dumas piden ayuda en un triste momento", 365k pageviews*, published on the 20th of January.
The article tells us about the sad story of a dog that goes missing and has a happy end 
Read it: www.pronto.com.ar/articulo/famosos/desolados-campi-y-denise-dumas-piden-ayuda-triste-momento/20160120095350201522.html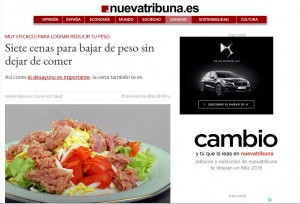 2#
The 2nd most read belongs to Nueva Tribuna, "Siete cenas para bajar de peso sin dejar de comer", 171k pageviews*, published on the 29th of January.
Very useful suggestions for new year resolutions and post holiday recovery. Yummy!
Read it: http://www.nuevatribuna.es/articulo/salud/7-cenas-bajar-peso-dejar-comer/20160128130636124836.html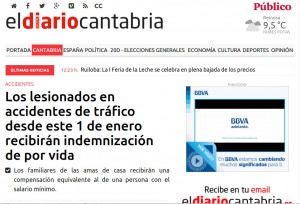 3#
The 3rd spot instead is taken by El Diario Cantabria with "Los lesionados en accidentes de tráfico desde este 1 de enero recibirán indemnización de por vida", 169k pageviews*, published on the 31st of December, reaching the day view peak on 2nd of January.
We think this is a "must know" information as it tells us about how the compensation law in case of accidents has changed and include new categories and rules.
Read it: http://www.eldiariocantabria.es/articulo/cantabria/lesionados-accidentes-trafico-1-enero-recibiran-indemnizacion-vida/20151231134643007079.html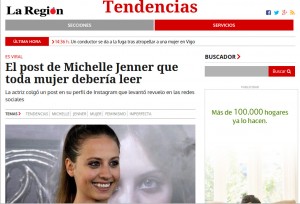 4#
On 4th position we find La Región with "El post de Michelle Jenner que toda mujer debería leer", 161k pageviews*, published on the 26th of January.
It informs us of an interesting instagram post about the "imperfect woman" written by a famous actress from Barcelona.
Read it: http://www.laregion.es/articulo/tendencias/post-michelle-jenner-toda-mujer-deberia-leer/20160126190559595601.html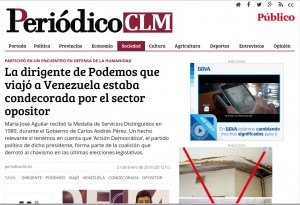 5#
And the 5th top read article of January 2016 belongs to Periodico CLM, "La dirigente de Podemos que viajó a Venezuela estaba condecorada por el sector opositor", 70k pageviews*, published on the 21st of January.
On the Spanish political scene this article offers clarification about a travel to Venezuela of a representative of the Party Podemos.
Read it: http://www.periodicoclm.es/articulo/sociedad/dirigente-podemos-viajo-venezuela-habia-sido-condecorada-sector-opositor/20160121200403004258.html

*Data Source: Opennemas Customer Network Analytics.
Opennemas has a network of over 5500 digital newspapers around the world.
This classification has been done choosing the most read article per newspaper between the 1st and 31st of January 2016.